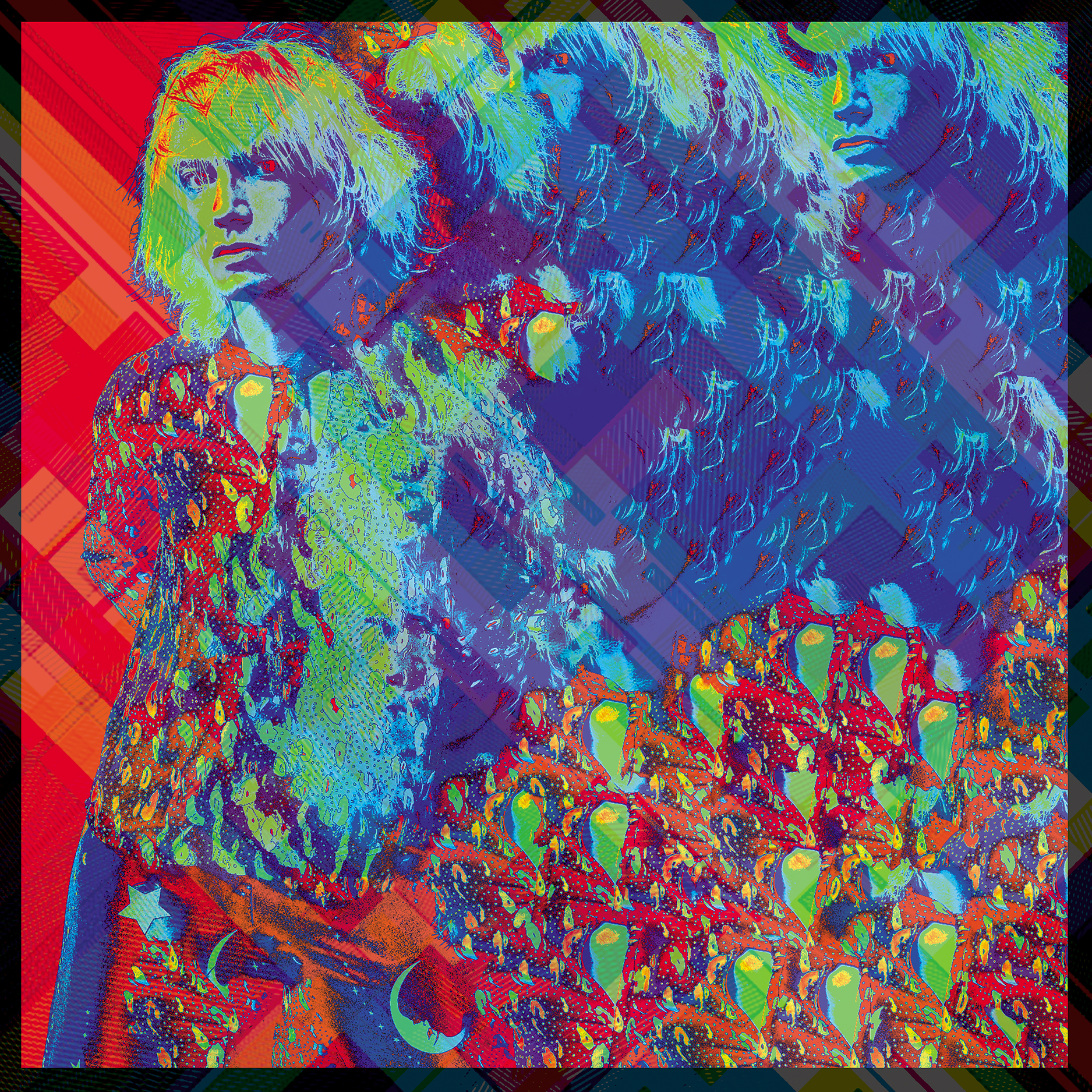 No More Secrets
Release Date:
2021-11-12
Catalog #:
MPR-025
Recorded by Nick Vivid
Mastered by Dan Millice
Cover photo by Jeff Forney. Plotter art by Paul Rickards. Design by Nick Vivid.

This work is licensed under a Creative Commons Attribution-NonCommercial-NoDerivatives 4.0 International License.
Tracklist.
1. Trainers | Lyrics
2. We Can Ride | Lyrics
3. Hush Money (Straight to the Bribe) | Lyrics
4. Blackmail | Lyrics
5. No More Secrets | Lyrics
6. I Wanna Reign Again | Lyrics
7. Ain't Enough | Lyrics
8. The Sky Is Falling | Lyrics
9. Blank Slate | Lyrics
Bio.
If you ever encountered electronic lo-fi funk artist Nick Vivid during a pandemic-era Zoom call, you might have noticed a Gold Record on the wall behind him. The industry award, presented to a legendary hip hop group, was sold to Nick for $20 at a Flea Market in Jamaica Queens under the condition of "Get that thing out of my sight" by its original owner. Nick says he displays it proudly for it has a special meaning – "If I ever get confused about what I'm aiming for, I remember the person who legitimately earned this gold record and that it was only worth $20 of happiness to him."
Brushes with disillusionment in music are nothing new to the NYC-based artist. "For years, I was miserable chasing the dreams and ideals of others," says Nick. Eventually he left the music business, and started his career in what he calls the "Nick Vivid Business". "That shift in focus changed everything," says Nick. "Now I do things on my own terms because they're fun and exciting to do. Music is still my mode of artistic expression, and, like an architect, I am compelled to keep building. But what success looks like is my own definition now. No one else's."
Raised in Buffalo NY, Nick was introduced to soul and blues music by his father, a DJ on the legendary radio station WBLK. His mom was a fan of 1970s glam rock stars Queen and David Bowie. Nick felt the calling from an early age. "I wrote my first album when I was 10 years old, before I could play an instrument. I would do full production and arrangements in my head. I had no idea that this wasn't every kid's experience." After several years of honing his chops on multiple instruments, hundreds of home 4-track demos, and playing in various local bands, Nick moved to New York City at the behest of original KISS and Billy Idol manager, Bill Aucoin. Upon arrival, Nick co-founded and fronted the underground cult rock band Drag Citizen.
Now, as a solo artist, Nick is releasing his fourth studio effort, No More Secrets, on November 12, 2021. The 9-song album's themes revolve around the loss of both of Nick's parents in recent years and the life lessons he's learned from what he calls "intensive meditative pandemic soul searching." Not beholden to any trends, the sound of the record incorporates Nick's love for glam rock, funk, hip hop, disco, and lo-fi electronic music into a cohesive, distinctive sound. Fans of Nick's previous releases will be pleased to find the expected volume of memorable hooks and "as much ear candy as possible" packed into 30 minutes – "I've been developing this vibe for the past few records, and with each one I feel I get closer to the mark in terms of songwriting and production," says Nick. "It's a sonic palette that I can keep developing for years to come. The possibilities are virtually limitless."
Nick's live concerts are a visual extension of that vibe, incorporating synchronized video and light effects working in time with Nick's dance moves and falsetto vocals. Routinely breaking the fourth wall in his performances, Nick's entire objective is to give the audience "a high that leaves them charged and energized." Nick also hints at the more unorthodox shows as being his favorites. "I've worked in every kind of venue you can imagine, and without a doubt, the shows that take place in unconventional spaces are my favorite gigs to play. They just feel a little wilder and a little more dangerous."